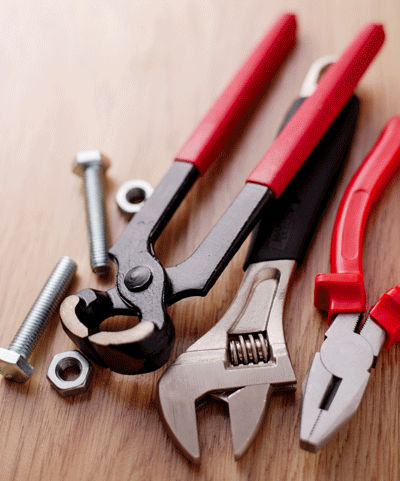 Company Profile
Drainage problem's are something which nearly everyone is faced with at some time in their life, and they can cause disruption, inconvenience, and even health risks.
Most of the time the drainage problem's are a result of poor construction or obsolete materials. They can occur anywhere in the system, from sinks to sewers, and cause countless problems.
It is not unusual for you to be, inadvertently, causing your own drainage woes, too. Finding a service company that you can trust is never easy; and finding a drainage company that provides affordable, professional service is no different.
---
---
About Us - Drainage Worcestershire
Drainage Worcestershire is a privately-owned, independent company operated by a team of concerned professionals who want to meet the drainage needs of every Worcestershire home.
We come prepared with decades of experience, and have done just about everything in honing our skills to meet your drainage needs at commercial and privately owned properties.
Our professionals are capable of fixing blockages in sinks, toilets and baths. Our services cover restoration or total construction of damaged sewers, as well as unblocking and repairing broken drain pipes. Each of our staff members maintains full certification in their fields and are well trained in providing excellent customer service.
We deliver efficient and competitively-priced services, using innovative technology and techniques to make your drainage solutions last longer. We are constantly developing innovative solutions to enhance your experience.
Our Core Values - Drainage Worcestershire
True service, integrity, and professionalism are among our core values. Despite the future we envision for our company, we never lose sight of our humble beginnings, operating under the same mission statement.
For many years, we have been a closely knit organization from the onset of our operations. We are in no way affiliated with common and premium service spectres.
At Drainage Worcestershire, we don't classify our services into according to quality offerings. We deliver quality services to our customers, as individuals not clients, because we understand they want durable solutions for their drainage problem's and at an affordable price.
We identify with your frustrated sigh at the instance of a blocked drain; your apprehension and worry about a damaged sewer and the disruption these things can bring to your daily routine. Our engineers do everything within their control to ensure your pipe works are working again.
Working Hand In Hand With You To Keep The Drains Flowing
We're not afraid to do the dirty work of traditional excavation, if required but, we always make sure it needs to be done, by performing an extensive inspection and analysis.
Even though we ensure that we consort with different high quality equipment makers to deliver services at economical rates, we also ensure that our most important partner is you.
Drainage Worcestershire respects you as a partner and offers free maintenance advice on your drainage system.
Following repair, our knowledgeable service provider will leave you with best practice advice for longevity of your drain.
Our drainage service at Drainage Worcestershire is already covered by a long-term guarantee, but for good measure, we avail consultancy advice.
---
Incomparable Honesty
There are no surprises with Drainage Worcestershire; we show you what we find when we inspect your drains. When the best solution is found, we expound our reasons to you. Then, when we are done, we make sure to show you our completed work, with a thorough explanation.
We only charge for work that is completed. We never charge you for call-outs, pre or post-service inspections, or quotes. This isn't for competitive reasons. We do it because we care about you, and we feel a responsibility to offer the best service we can without cheating you.
We will answer your questions in understandable terms. We're average people just like you who believe you should know what went wrong, why, what can be done about it, and what will be the cost involved.